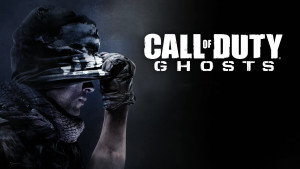 Many of the video games that were most popular in 2014 are now among the top 10 video games in 2015. The release of a new generation of consoles like Xbox One and PlayStation 4 has only added to the enjoyment of playing some of these video games, and so without further ado, here is a list of 10 outstanding video games for 2015.
1. Call Of Duty: Ghosts
It comes as no surprise that Call of Duty is atop the list. It has been a super-success since it came out about five years ago. Ghosts has been widely praised as a worthy new addition to this franchise, and features a playable German Shepherd as a new element to the game.
2. Titanfall
This is a new game, created by the same company as Call of Duty, and it has become an instant hit. It is exclusively for Xbox and was bundled with Xbox One when it was released, and the reaction to it has been totally inspiring. This fast-paced multiplayer action game lets you fight as a fast and heavily armored Titan, or an elite fighter pilot in the advanced warfare of the future.
In a different genre, the movie that brought us, "Everything is awesome" is also making a huge splash as a video game. The LEGO Movie Videogame has incorporated the fun and the characters of the movie into a video game which kids are loving.
4. NBA 2K14
This NBA video game series has been popular for a long time, and some say that the 2014 installment is the best yet. If you love basketball, you will enjoy playing this full-featured NBA game at home.
5. inFAMOUS Second Son
The hero, Delsin Rowe, uses his superpower abilities to fight in this epic game, set in Seattle. Players can see this agent turn either good or evil as their choices throughout the game determine. This installment in the Infamous Games has been a big hit on the PlayStation 4 console.
More Top 10 Video Games of 2015
6. Metal Gear Solid 5: The Phantom Pain
This full world game features Snake doing tactical espionage operations, with his partner Quiet, a female sniper with super powers but who doesn't speak. Very lush scenery and lots of surprises in the action make this a great combat video game.
7. Battlefield
Battlefield 4 is a next-generation game with amazing graphical beauty in an open world combat mission. This game is probably best loved for its stunning graphical artwork, along with its inventive battle scenarios.
8. Assassin's Creed IV: Black Flag
In this installment of the wildly popular "Assassin's Creed" franchise, you get to add pirates and pirate ships to the mix, deviating from the main storyline and returning after some high seas action-adventure. Lots of laughs and action.
9. Grand Theft Auto V
The fifth in the series, this game does not disappoint. With rich and colorful players, maintained through the series, there is plenty of new action and daring missions to satisfy.
10. Minecraft
Last but not least, Minecraft makes the top 10 list, always. Some say Minecraft has the most interesting story of all of the latest generation of consoles. Ever popular, this game just keeps on delivering on its theme of building and breaking blocks, protecting against monsters, and eventually creating and building wonderful new things. People continue to love the versatility of this simple but engaging concept.
Summary Top 10 Video Games of 2015
Well, there you have it. The top 10 video games right now. If you're looking for a winner for yourself or your kids, you can't go wrong with any of these choices. Enjoy! To learn more about the top 10 video games of 2015, visit http://video-games.eastwestinternet.com now!
P.S. Probably the easiest way to learn more about these, read reviews from real users, or to buy any of them, is to visit Amazon.com, where you can do all of this and more. You can check it now by visiting http://video-games.eastwestinternet.com/amazon .